Origines
GLOCK'S TOTO JR, KWPN

TOTILAS, KWPN

GRIBALDI, TRAK

LOMINKA, Elite, Preferent, Prestatie, Prok, KWPN

DESPERADA, HAN

DESPERADOS, HAN

REGENTIN, HAN

ENDY BH, Ster, Sport (Dress), Prok, KWPN

DE NIRO, HAN

DONNERHALL, OLD

ALICANTE B, HAN

ANDY, Elite, Sport (Dress), IBOP (Dress), Prok, KWPN

JAZZ, Preferent, KWPN

ENDY, Keur, Preferent, Prestatie, KWPN
GLOCK'S TOTO JR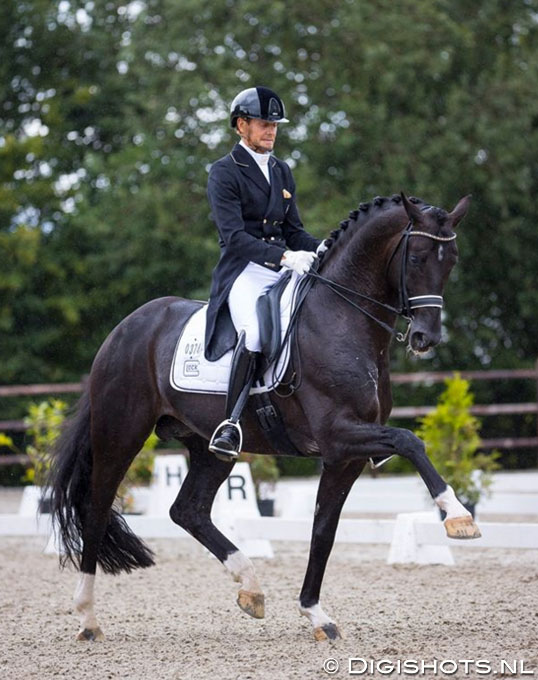 Glock's Toto Jr, son of the legendary Totilas, was approved as a stallion in Hanover. Together with Marieke van der Putten, he made an excellent debut in Dressage. They won the Pavo Cup Final and shone at the KWPN Stallion Competition. He was then ridden by Edward Gal, with whom he won the Grand Prix in the Netherlands.
With a score of 86.150%, Glock's Toto Jr was crowned Dutch Grand Prix Champion after only two outings at this level of competition, including the Championship! Winner of his stallion test with a score of 86 points, he won the Pavo Cup in 2015 and 2016, as well as the KWPN stallion finals in the L and M levels. It is not too surprising that this son of Totilas and out of a dam by Desperados, was able to seduce the breeders In February 2020, two of his sons finished first and third respectively in the KWPN stallion finals in the 5-year-old category, with scores of 93 points and 89 points (ridden by Hans Peter Minderhoud). In 2019, twenty-nine sons of Glock's Toto Jr were presented at the first selection for KWPN approval, nine will make it to the second qualifier. And while Toto Jr's sons are already making a name for themselves on the breeding scene, the daughters also stand out from the crowd, with four three-year-olds in the Top 10 of the Elite Mare Finals in 2019. Glock's Toto Jr is definitely following in the footsteps of his sire, Totilas from a breeding point of view.
ENDY BH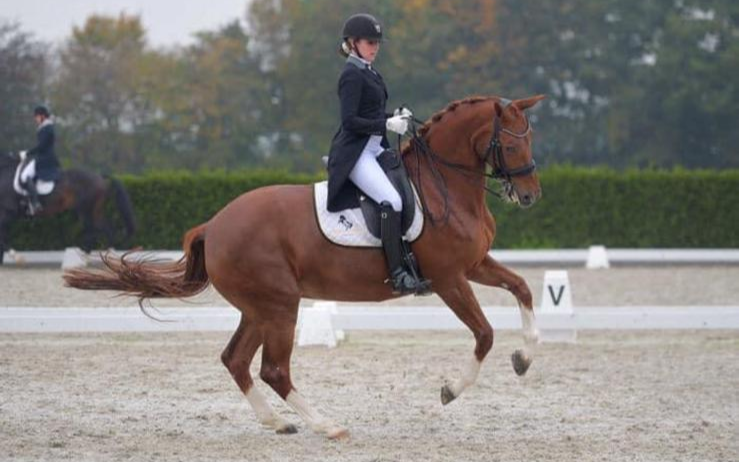 Otondy (KWPN) is by the Grand Prix dressage mare Endy by De Niro. Endy bh, ridden by Laura Luyten, is from the dam line of Charmeur, Bon Passa and Zuidenwind. Endy's dam is Andy who is the 2008 National Horse Show Champion of KWPN mares.